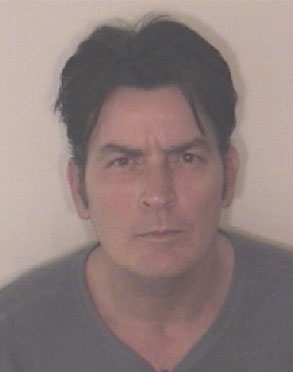 Aspen Police Department
Charlie Sheen will have man up and face the music...as well as the gaggle of paparazzi that'll surely await him.
A Colorado judge has ordered the Two and a Half Men star to appear in person at a hearing in Aspen stemming from his felony domestic violence arrest for his Christmas kerfuffle with wife Brooke Mueller.
Pitkin County Chief Deputy District Attorney Arnold Mordkin says the judge rejected a petition by Team Sheen to have him phone in for the proceeding, ostensibly to avoid a media circus.
Instead, the Golden Globe winner will have to park himself in court on Feb. 8 to answer allegations that he threatened his missus with a knife. Mordkin is expected to file formal charges then.