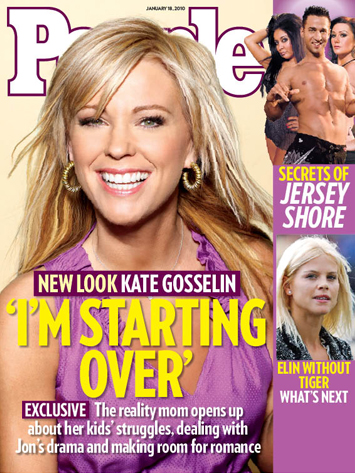 People Magazine
Thank you, Kate Gosselin.
Thank you for enduring 20 hours worth of salon treatment.
Thank you for having the stamina, fortitude and dexterity to thumb through 20 hours worth of magazines (even if, no doubt, the articles were all about you and your family).
Thank you for morphing into Nancy O'Dell meets Britney Spears for girl talk and drinks at the Islands in Cougar Town.
Thank you, yes, thank you, for getting hair extensions.
Mark this day: The Great Recession is going down like Jon Gosselin!