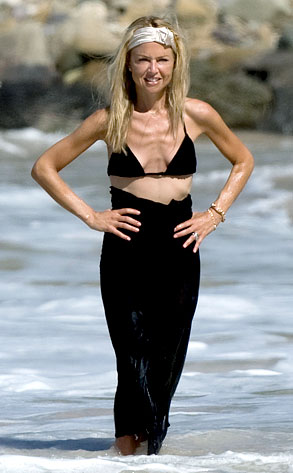 INFphoto.com
Whoa, Rachel Zoe!
We know this is Hollywood and she's a self-proclaimed petite person and all that, but the stylist looks scary skinny in these new photos.
We can actually count her ribs in this shot, and it's seriously concerning. We even called Rachel's rep but they haven't responded to our request for comment.
As for Zoe, she's currently on vacation with hubby Rodger in St. Barts, and we'd like to suggest she also take a break from her normal eating routine while on holiday.
Bring on the burgers and milkshakes! Or whatever they eat a lot of on the trendy Caribbean island—caviar and champagne?
Thin may be in, but protruding bones are never hot. Period.