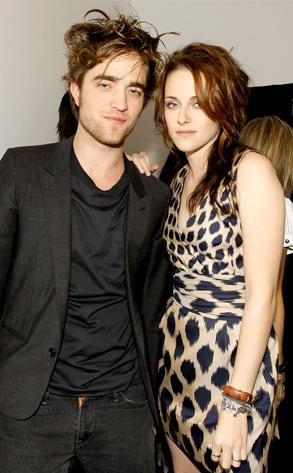 AP Photo/Chris Polk
While the Nonsten-Robsten argument heats up with more supposed Robert Pattinson and Kristen Stewart love sightings over in the U.K., we don't need to see antlike pics of them on rocks to know what's going down.
We just want these poor overworked kids to get a vacation! (Apparently A.T.'s the only media outlet that feels this way, whatever.) But alas, that's just never possible if you're a part of the Twilight franchise.
You'd think that in between New Moon and Eclipse promotions, Rob and Kristen would get a little bit of a break, no?
Uh-uh.
Nor is everything entirely rosy in Robstenland...