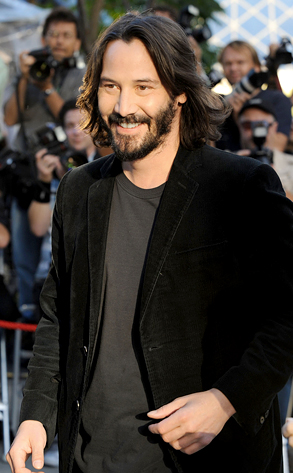 George Pimentel/Getty Images
UPDATE: Reason—and Keanu Reeves—have won out as a Canadian judge has dismissed the paternity suit on the grounds that it's just too out there.
"The applicant's evidence is so incredible that it is not capable of acceptance by any reasonable trier of fact," Judge Fred Graham said, adding that he wanted to send a message to end "spurious" suits against celebrities. "A trial in this case would be a waste of judicial resources."
Still, while the claims may be beyond unfathomable to everyone else, Graham has no doubt Karen Sala believes them to be true.
"It is evident she believes her allegations even if they are patently unbelievable to an objective observer."
While Sala is now on the hook for Reeves' $85,000 attorneys' fees, the actor's lawyer said he has not yet decided whether to seek reimbursement.