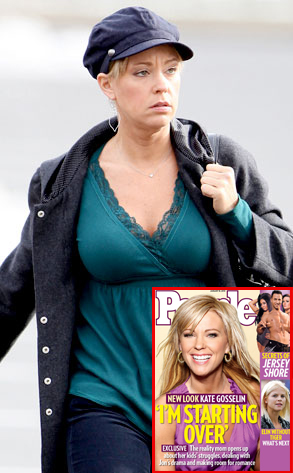 INFphoto.com; People Magazine
Yesterday Kate Gosselin shocked the world (yes, the entire world) when she appeared on the cover of People with new long extensions as part of her 2010: Fresh Start, Fresh Me, Fresh Life program.
But then, the same day her life-changing cover hit the Internet she was spotted out looking like 2009 Kate. Looks like we have a mystery on our hands.
What happened to Kate Clean-Slate? Well, we have a few theories: