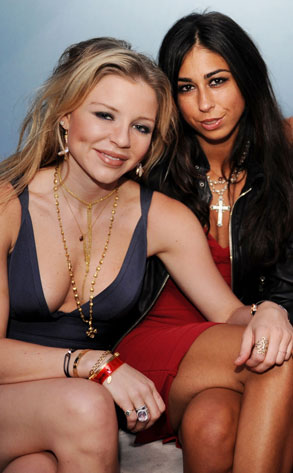 Seth Browarnik/Red Eye Productions/StarTraks
Courtenay Semel is opening up about the death of her former girlfriend, Casey Johnson.
Semel (whose dad is ex-Yahoo boss Terry Semel) has been expressing some of her feelings through Twitter and even her BlackBerry Messenger account.
Just last night, she tweeted "LOVE U CJ FOREVER AND EVER…C U in my dreams X CJS."
Using techie icons and abbreviations, she changed her Blackberry Messenger screenname today to "<3CJS's<'s CJ<3" (or for those not up on social networking lingo, that pretty much translates to "Courtenay loves Casey.")
It's absolutely no secret that Semel and the Johnson & Johnson heiress' relationship was more than rocky...