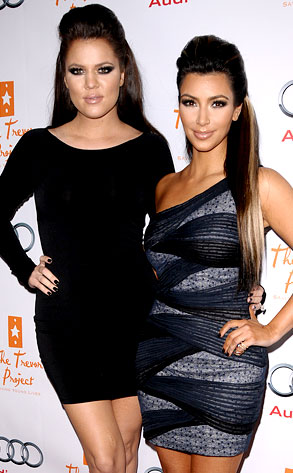 Jason LaVeris/Getty Images
When it comes to procreating, Khloé is trying to keep up with Kourtney Kardashian.
"I definitely wanna have a baby," Khloé told me this morning while promoting Quick Trim with Kim at Boulevard Health Club.
"We're not doing anything to prevent us from having a child, but I'm not like trying every day. We're young and healthy, so I think it will happen when nature wants it to. TMI, but I don't wanna take birth control pills if I don't have to!"
Although Khloé has put on some weight recently, it's not from being preggers.
"I actually gained about 7 pounds after my wedding," she said. "You just get lazy and you're in that honeymoon stage."
But now the reality star is back in the gym and taking Quick Trim Extreme Burn to drop the extra pounds. And she's got lots of support from her hubby, Lamar Odom...