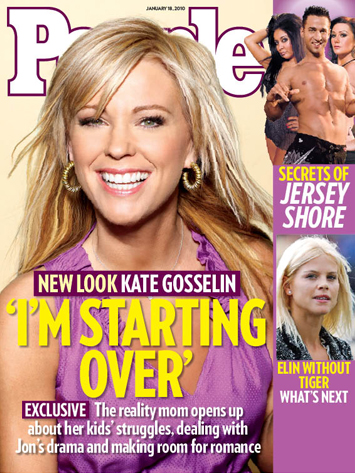 People Magazine
So this is what Kate Gosselin looks like with hair? And this new look took 20 "painstaking" hours to complete? Hmmm, very interesting, People magazine.
With her divorce all final, it was only a matter of time until Kate changed up the hair (that's just what ladies do, right?). And on top of the long locks, Kate is also changing her name. "It's hyphenated. I am now Kate Clean-Slate," she tells the mag. Cute!
While the new 'do reminds us of Britney's disheveled weaves, Ms. Clean-Slate seems to like it...