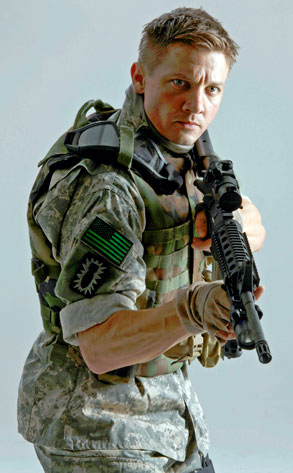 Summit Entertainment
The Hurt Locker has brought the pain and then some.
Leaving its rivals in the dust, the high-octane Iraq war drama topped the 13th annual Online Film Critics Society Awards by beating out the likes of A Serious Man, Inglourious Basterds, Up and Up in the Air for Best Picture.
Hurt also won Best Director for Kathryn Bigelow, Best Actor for Jeremy Renner and Best Editing. The nod from online reviewers simply shores up its status as the film to beat come this month's Golden Globe Awards and the Academy Awards in March. The movie has topped nearly every honors list there is, from the National Society of Film Critics to critics groups in New York, Los Angeles, Boston, Chicago, San Francisco and Las Vegas to the Satellite Awards and Gotham Independent Awards.
There is one flick, however, that managed to stave off total Hurt domination.