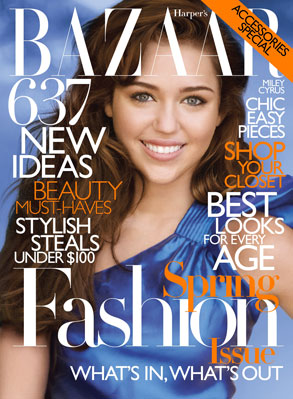 Harper's Bazaar
We're all pretty guilty of analyzing just about everything in Miley Cyrus' life—her tattoo, her quasi-pole dance, her Twitter, her feelings toward Twilight—which has gotta be pretty weird for any teenager. Now, Miley tries to come to terms with what that means for her in February's Harper's Bazaar.
"My job is to be a role model, and that's what I want to do, but my job isn't to be a parent," she tells the fashion mag. "My job isn't to tell your kids how to act or how not to act, because I'm still figuring that out for myself. So to take that away from me is a bit selfish. Your kids are going to make mistakes whether I do or not. That's just life."
Ok, maybe that's a little contradictory, but we see where she's going...