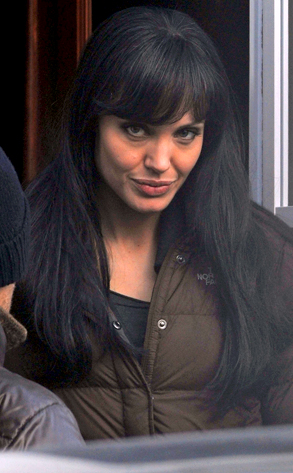 James Devaney/Getty Images
Dear Ted:
You're an idiot. Angelina Jolie is not a ho! You're the ho!
—Kolgyrl
Dear Brangeloony:
Really? That's the one out of our year-end Ho Ho Hos that got to you? And thanks. Like I said, I don't think being a ho is always a bad thing.
Dear Ted:
Think I've identified Nelly Fang: Stephen Moyer was voted People's "most smoldering vampire" in its recent Sexiest Man Alive issue. I've seen him and Anna furniture shopping...seemed happy enough. What do you make of that relationship?
—SCSFGuy
Dear Fangtective:
I heart their relaysh. Stephen and Anna are both quite cute together. Nothin' Nelly about it. You're warm, but wrong.
Dear Ted:
What's the romantic situation with Alexander Skarsgård? Please don't say that he's with Kate Bosworth! I didn't like him with Evan Rachel Wood, but I actually prefer that pairing to the current one. So are Alex and Kate a couple, and did that relationship have a direct affect on Evan going back to Marilyn Manson? I suspect that Kate slithered her way into Alex's good graces, and I actually feel like Evan got a raw deal here. Will filming True Blood together be awkward for them? What do you know?
—Z