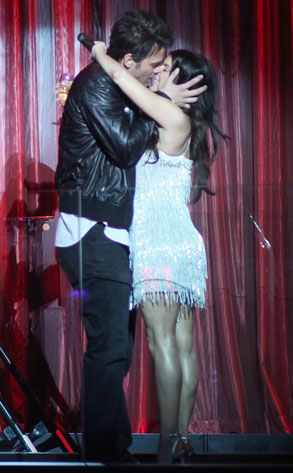 Chris Weeks/Getty Images
Fergie had quite the jet-setting week, heading from Vegas to Miami after a very public NYE lip-lock with her allegedly cheating hubby, Josh Duhamel.
The Ferg was having quite the time out on the town, hitting up the Miami Dolphins game at Land Shark Stadium on Sunday, alongside superdiva Jennifer Lopez.
So did these two luscious ladies get along? And who was the handsome man out with Fergie the night before?