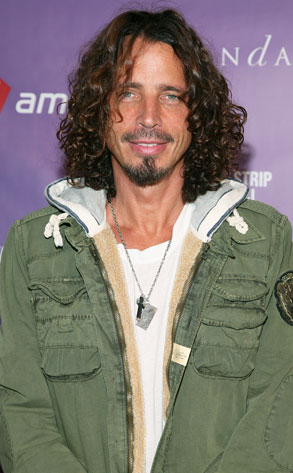 Angela Weiss/Getty Images
It's already shaping up to be a good news-bad news kind of year for Chris Cornell.
First, the bad news: The once and future grunge rocker's wedding video was recently stolen and listed for sale on Craigslist—an upsetting turn of events not just because of the invasion of privacy, theft or possibility of some rather private moments surfacing, but because the late Brittany Murphy served as maid of honor at the 2004 nuptials.
The suddenly macabre video was being promoted as "lost footage" of the actress, per the New York Post.
It's unclear when or how the video was stolen, but the rocker and wife Vicky Cornell threatened to sue the virtual classifieds site, which has since removed the listing. The Cornells, who each tweeted condolences and RIP messages following Murphy's death last month, are also asking Craigslist to ID the would-be seller.
Now, break out your finest flannel and get ready for the good news…