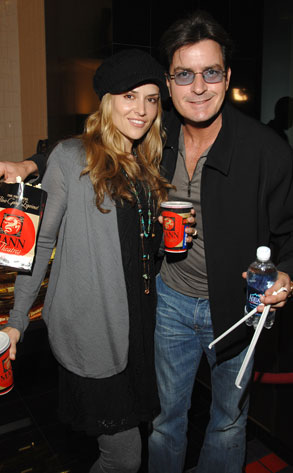 Lester Cohen/Getty Images
At least one person is hoping for a reconciliation between Charlie Sheen and Brooke Mueller.
Mueller's mother, Moira Fiore, told E! News exclusively that Brooke has not talked to Sheen since the incident, but she says her daughter is looking forward to speaking with Sheen soon about fixing their relationship.
"She hasn't spoken with him," Fiore said. "But she wants to reconcile with him."
We caught up with Fiore at Denver International Airport, where she revealed that even though she thinks the two may fix their marriage, she has her reservations.
"I have mixed emotions about it," Fiore said.