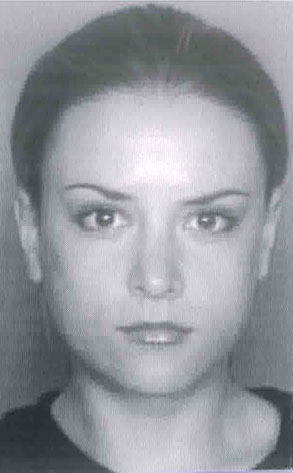 Miami Dade Police
It seems Charlie Sheen's not the only one in his marriage who's had a run-in or two with the law.
Brooke Mueller, whose TV star hubby was arrested and jailed on Christmas Day after he allegedly threatened her with a knife, also has something of a rap sheet; E! News has learned she was arrested on two separate occasions: once for driving under the influence and causing damage to property, and later for possession of cocaine. (Both cases were ultimately dropped.)
The first charges came back in 1996, when a Palm Beach police officer spotted the then 19-year-old Mueller driving erratically. The car, which held three other passengers, rounded a corner and crashed into a road sign, knocking it down but managing to avoid any injuries.