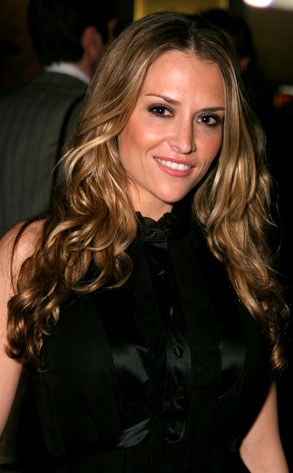 Jordan Strauss/Getty Images
Brooke Mueller's Aspen social schedule hasn't been cramped by her ugly Christmas incident with Charlie Sheen.
After attending a cocktail party at her mother's home last night, Brooke headed to the Caribou Club, a celeb hot spot in the small ski town.
"Brooke was low-key," a source tells E! News. "She was talking to friends and walking around the small club, but she stayed until closing time."
Although Paris Hilton, Doug Reinhardt and Gerard Butler were all partying at the same place, Brooke hung with her own group and stayed under the radar.
"You could barely tell it was her," the eyewitness tells us. "While most clubgoers were dressed up, Brooke was in jeans, a casual green sweater and no makeup."
As for her twin boys?
Papa Charlie may have split for L.A., but they're still in town and were spotted playing in the snow at a local park with a nanny on Monday, oblivious to the domestic drama at home.
"The boys looked happy and carefree," an eyewitness says.
________
Brooke and Charlie seemed happy and carefree at one time, too. Check out their better days in our gallery.