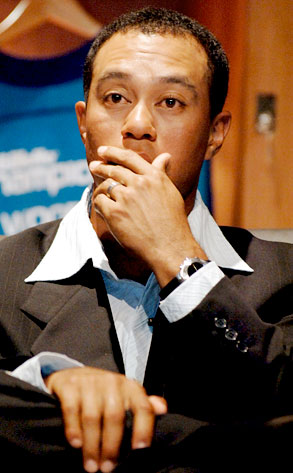 REUTERS/Ashraf Mohammed
As goes the image, so go the profits. At least they do for Tiger Woods' sponsors, if not necessarily the man himself.
While Woods' temporarily stymied endorsement deals may cause a small drop in his usual $100-million-per-year haul, it's his stuck-by-him sponsors that are really feeling the fallout of the golfer's rather spectacular fall from grace.
According to a study conducted by two University of California at Davis economics professors—who looked at stock market returns for Woods' sponsor companies in the 13 trading days immediately following his Thanksgiving revelation, ending a week after he announced he would be indefinitely leaving the sport—sticking by Tiger may have cost the companies as much as $12 billion.
Which means (sorry, Tiger defenders) there was a little more than standard fluctuations in the market at play.