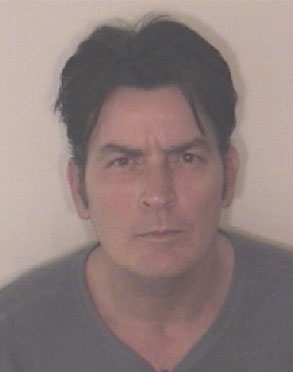 Aspen Police Department
Looks like Charlie Sheen will be celebrating the holidays behind bars this year.
The Two and a Half Men star was arrested on domestic violence charges Friday morning in Aspen, Colo., E! News confirms.
Details surrounding the arrest are currently under wraps, but a Pitkin County Police Department release states that Sheen was arrested under his given name, Carlos Irwin Estevez, on two felony charges, second-degree assault and menacing, and a misdemeanor charge of criminal mischief.
The actor is being held with no bond and must remain in jail until his first court appearance, which has yet to be scheduled. Such practice is standard for the Colorado justice system.
Sheen's rep, Stan Rosenfield, tells E! News of today's events: "Do not be misled by appearance. Appearance and reality can be as different as night and day. It would benefit everyone not to jump to any conclusion."