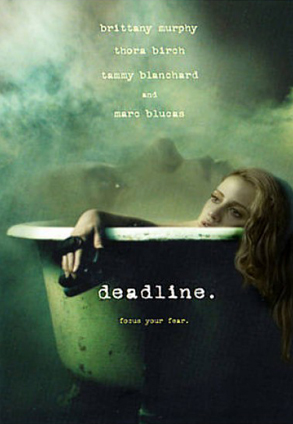 Redbox
It's an eerie and tragic example of life imitating art.
In a dreadful case of bad timing, Brittany Murphy's sudden death on Sunday has forced the DVD rental company Redbox to yank box art images from its kiosks nationwide for the actress's latest film, Deadline.
The cover shows the 32-year-old's character lying lifeless in a bathtub.
Murphy, of course, collapsed in the bathroom of her Hollywood Hills home Sunday morning and, after unsuccessful attempts by family and paramedics to revive her, was pronounced dead at the hospital.
And that sent Redbox scrambling when it realized what was on the cover of the straight-to-DVD horror thriller.