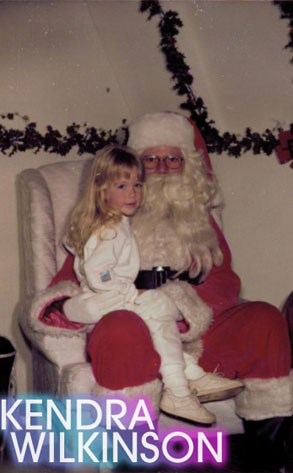 kendrawilkinson.celebuzz.com
The Kardashians aren't the only ones feeling nostalgic this time of year.
Fellow E! star and new mom Kendra Wilkinson is also reminiscing on her website about days gone by via some old holiday photos.
"Christmas was always a really big deal in my family and my mom always went all out to make it really special for me and my brother," she writes. "I have sooooo many amazing xmas memories and I'm sure this one will top the rest now that I'm sharing it with my son and my hubby!!! I feel like the luckiest girl in the world right now!"
Something tells us baby Hank is going to feel pretty lucky as well come Christmas morning.