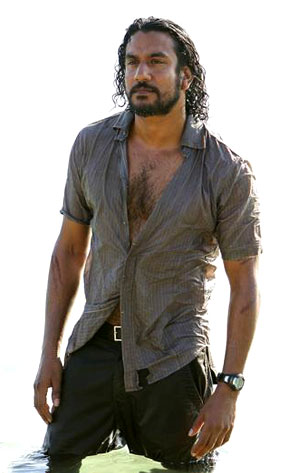 ABC
Oh, Sayid Jarrah, your hotness knows no bounds.
Not to mention, you are a fan favorite.
So they certainly can't be killing you (Naveen Andrews) off of Lost as early as the very first episode of the final season, right?
Maybe...maybe not.
Our 12 Days of Lost-mas continues with the latest gift: some brow-raising scoop on what's ahead for Sayid when the new season of Lost begins Feb. 2.
It is a matter of life or death, so read at your own risk!