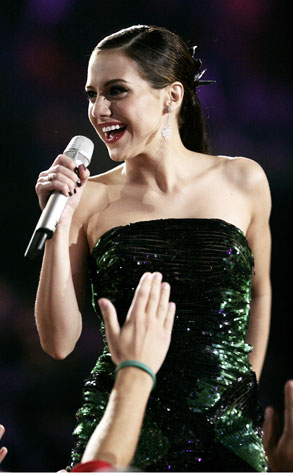 Dave Hogan/Getty Images for MTV
Brittany Murphy may be cutting a record deal.
Though Murphy was famous for her acting, her musical résumé is pretty impressive, too.
Just three years ago, she and Paul Oakenfeld hit the charts with the club song "Faster Kill Pussycat." She also sang covers of Queen's "Somebody to Love" and Earth, Wind & Fire's "Boogie Wonderland" in Happy Feet, the 2006 animated flick costarring Nicole Kidman, Hugh Jackman, Robin Williams and Elijah Wood.
Sources tell me that music executives have already started to do some digging to find any unreleased songs Murphy may have recorded over the years...