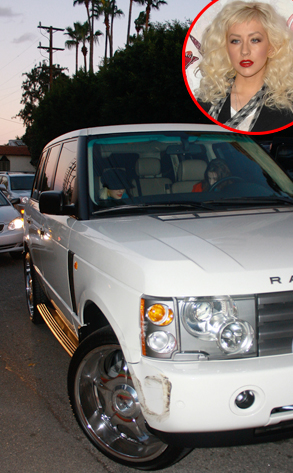 INFphoto.com, John Shearer/Getty Images
Should we count Christina Aguilera among those rushing to get their holiday shopping done?
The singer's Range Rover was involved in a minor fender bender tonight in West Hollywood.
Aguilera was riding shotgun and her assistant was driving when she rear-ended the car in front of them, causing a wee bit of damage to the SUV's passenger-side fender.
Aguilera left the scene with her bodyguard, while the assistant stayed behind with the dinged-up Range Rover. No injuries were reported.