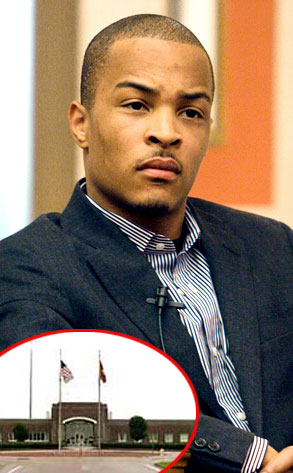 AP Photo/David Kohl; Forest City Federal Correctional Complex
The King of the South is headed home.
Hip-hop superstar T.I. was released from a federal prison in Arkansas this morning, after serving seven months of his one-year sentence for a felony weapons conviction.
His attorney, Steve Sadow, tells E! News that the MC will report to a halfway house in his native Atlanta this evening for the remainder of his sentence.
"[A halfway house] is not unusual in the least; it happens across the board as long as the inmates are eligible," Sadow said, noting that T.I. also got credit for time served in home detention. "They decided that three months in a halfway house would assist him with reentering society."