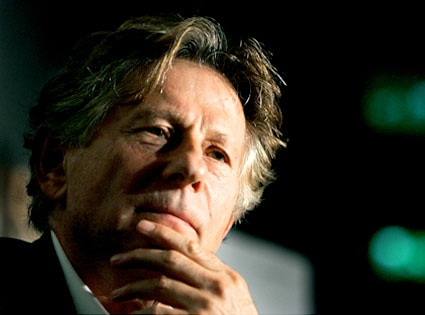 Alessandra Benedetti / Getty Images
A California appeals court has just gone Grinch on Roman Polanski.
The home-detained director's attempt to have his 1978 child-sex dismissed due to alleged misconduct by the judge and prosecutors just got a big fat thumbs-down.
A three-judge panel unanimously ruled against the filmmaker, despite being "deeply concerned" about Polanski's allegations the original judge and D.A. conspired to railroad him after he struck a deal and pleaded guilty to a lesser charge to avoid jail time in the case.
"We do not disregard the extremely serious allegations of judicial and prosecutorial misconduct that have been brought forward, but urge the parties to take steps to investigate and to respond to the claims," writes Judge Laurie D. Zelon.
The state appellate court also declared that if the filmmaker wanted to end his fugitive status, he should cease fighting his possible extradition from Switzerland (where he's under house arrest) and return to a Los Angeles court to personally lodge his grievance.
Polanski, 76, is currently holed up in his posh Swiss chalet finishing his latest movie, The Ghost Writer, which is slated to premiere at the Berlin Film Festival.
________
Get the full scoop on Roman Polanski and the case that's rocked Hollywood here.