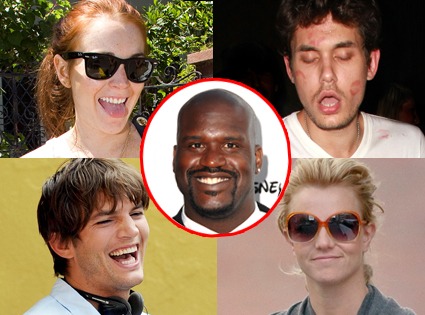 BAUER-GRIFFIN.COM, PacificCoastNews.com, Oceanic Media Group/Getty Images, I: Steve Granitz/Getty Images
For real, 2009 has been the Year of the Twitter. Says so right here in the Chinese calendar. What happened was actual celebrities, for some reason, started microblogging their lunch plans, C-sections and bikini pics just like they were...regular people or something.
Lindsay Lohan Blackberried her life one manic twitpic at a time. Kirstie Alley unloaded on everyone. Dita Von Teese and Taylor Swift had nothing in common. Ashton Kutcher beat CNN to 1 million followers, and Kim Kardashian overshared in the most adorable ways.
Oh, and Miley quit and Oprah fizzled. So we won't even count them.
Now, whose Twitter made you RT like mad? Vote and drop anyone we missed in the comments:
Best of 2009: Top Tweeters