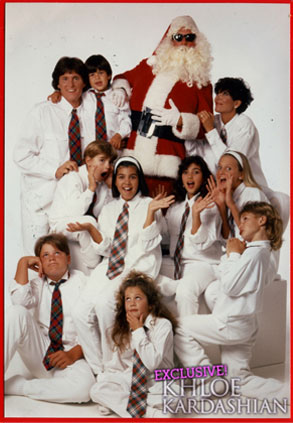 khloekardashian.celebuzz.com
OK, we admit, this is kind of a no-brainer, given how one man in this photo hasn't changed a bit since this holiday portrait was taken.
And we're not referring to the chubby guy in the red suit either, but rather self-admitted nip/tucker Bruce Jenner.
Of course, having Khloe Kardashian's name plastered on the pic is probably a bit of a giveaway too.
Still, we figured it might be fun to look back at some our E! family members long before marriage, diaper duty and the pursuit of ninth-grade weight.