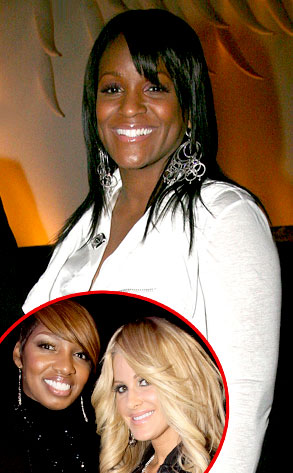 Johnny Nunez/Getty Images
What would The Real Housewives of Atlanta be like without Nene or Kim?
Well, it's possible we may find out. Though a rep for the series tells us that "no decisions have been made yet for season three," there are reports that producers may be replacing one or both of them for the upcoming season.
So who would be cast?
Well, we can tell you that one rumor is most definitely not true. Usher's ex-wife, Tameka Foster, will not be joining the Atlanta cast.
Tameka herself tells us exclusively: