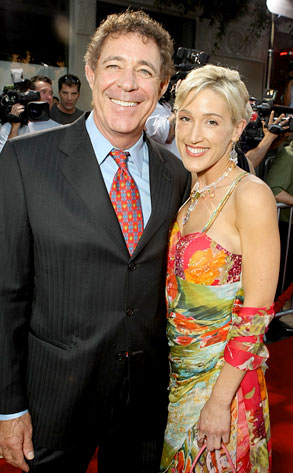 Eric Charbonneau/Getty Images
Oh, for the days when the worst scrape Greg Brady had to contend with was that time his brother broke a vase while playing basketball in the house.
Sadly, the problems Barry Williams now faces are a little less family-friendly. And how.
The erstwhile sitcom star has obtained a temporary restraining order against his live-in girlfriend of three years, Elizabeth Kennedy, claiming the 30-year-old is an "extremely unstable" manic depressive who has both "made threats to kill herself in the past and to harm me when she becomes depressed."