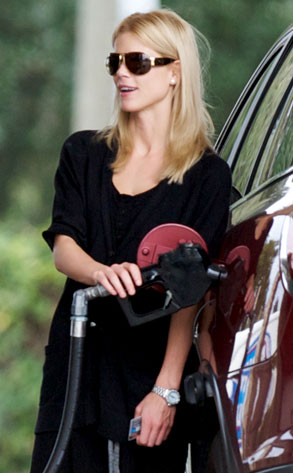 SDFL / Splash News
Tiger Woods may be taking a break from golf, but his wife may be taking a break from something else entirely.
Elin Nordegren, the embattled star's 29-year-old wife, was spotted Saturday pumping gas (and looking fabulous, we might add) in Florida near her home. It's the first sighting caught on camera since the sex scandal broke. But looking hot and feeding her SUV aren't what was noteworthy about this moment.
Elin wasn't wearing her wedding ring.
The Swedish beauty almost always wears the sparkler in public. Needless to say, this could be—but certainly may not be—proof that the end to their marriage is nigh.