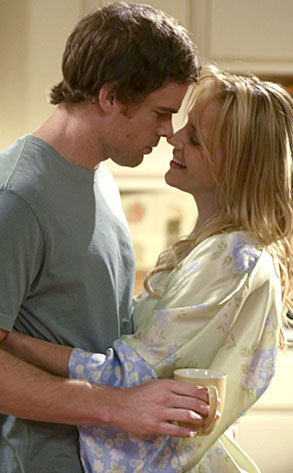 Peter Iovino/Showtime
So Dexter fans, anybody get any sleep last night?
Didn't think so.
Last night's fourth-season finale shell-shocked viewers with one of the most surprising and horrifying deaths ever on television. (Get our reaction—and group therapy—here.)
It was so shocking that many fans are asking: Is there any chance it's a dream?
We hit the Dexter finale party last night for scoop, so read on to hear what Trinity (John Lithgow), Rita (Julie Benz) and show runner Clyde Phillips have to say for themselves…