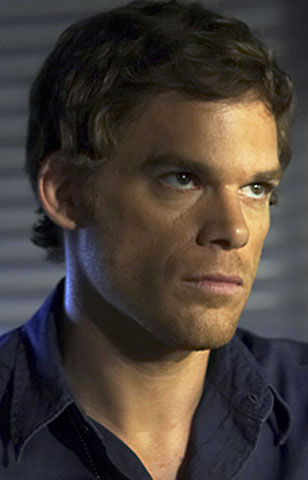 Peter Iovino/Showtime
Wow. Just...wow.
Anyone else feel as if your stomach catapulted out of your mouth while watching tonight's fourth season finale of Showtime's Dexter? It was...horrifying. To say the least.
As usual, someone died.
But unlike usual, this death just might go down as one of the most shocking deaths ever on television.
If you haven't yet seen tonight's season finale episode, do not read another word, because if ever there were a time you do not want to be spoiled, it is this.
If you have seen the episode, keep reading...