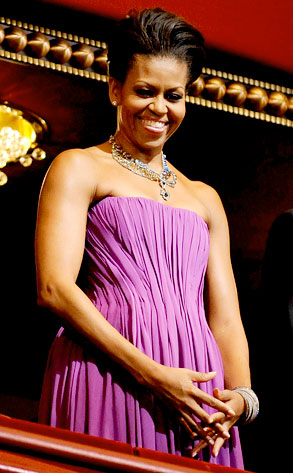 REUTERS/Jonathan Ernst
Love or hate her, revere or loathe her style, Michelle Obama's story is a compelling one.
And that's why Barbara Walters picked the first lady as the most fascinating person of 2009, a choice she revealed tonight on her annual ABC special.
Obama, whose commander-in-chief hubby topped Walters' list last year, bested (in more ways than one) a motley gallery of people that included the most controversial music artists of the moment (thanks to, ooh, sex) Lady Gaga and Adam Lambert; Daily Show punching bags Sarah Palin and Glenn Beck; reality-TV hero/pariah Kate Gosselin; and Michael Jackson's three children.