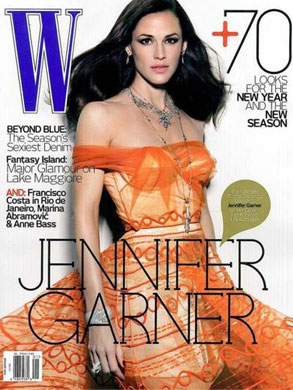 W
Jennifer Garner takes the January W cover, and it's fairly typical in its Jennifer Garnerness—pretty girl-next-door lady who loves Martha Stewart, baking cookies and taking care of her two daughters.
It's when the topic of her Ben Affleck comes up that her interview gets interesting. She paints him out to be this huge grump whom she seems to resent, just a little bit.
"Ben asks me, 'How come when I do an interview I manage to keep you out of it completely?'" she says when her husband's name comes up. "And I'm like, 'Either because you don't think about me or because boy magazines don't care about what I make you for dinner. But they should!'"
She goes on about how she doesn't even really need her husband around.