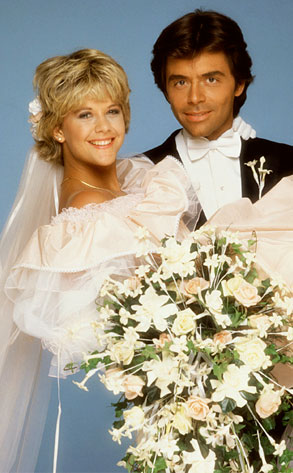 CBS
What we want to know is, is this the work of CBS or CBS' evil twin?
Generations of kids faking sick days and bonbon-eating housewives have gone into mourning, as the network has called time on As the World Turns, canceling the sudsy staple after 54 years.
The show premiered in 1956 and helped launch the careers of Marisa Tomei, Meg Ryan, Parker Posey, Julianne Moore, Martin Sheen and James Earl Jones, among others. Its final episode will air next September.
"We are disappointed and saddened by the news that the show is not being renewed," ATWT executive producer Chris Goutman said in a statement. "It will certainly be a loss for all of us, and for the show's loyal audience."
About that audience...