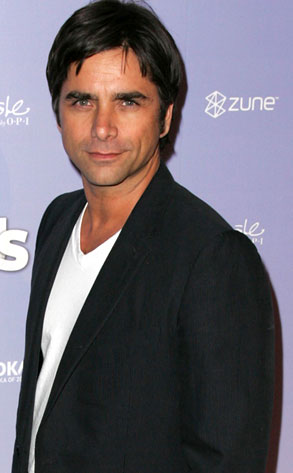 AP Photo / Neilson Barnard
If you thought the Olsen twins were the two worst things that John Stamos ever had to deal with, you haven't met this pair.
The FBI has arrested a couple of Michigan residents for trying to extort $700,000 from the erstwhile Full House and ER star, or as the feds like to call him, Mr. X.
Per an affidavit obtained by The Smoking Gun, 23-year-old Allison Coss and 30-year-old Scott Sippola threatened to go public with photographs they claimed would be extremely damaging to the 46-year-old Stamos' squeaky-clean reputation, unless the actor coughed up some major cash.
And it was Stamos himself who helped crack the case.