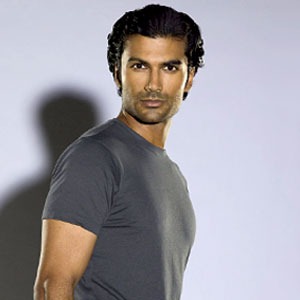 NBC/ Mitchell Haaseth
Heroes: So you're saying there's a chance it might stick around?! That's the latest word coming out of camp Heroes, now that NBC has recast Sendhil Ramamurthy (Heroes' Mohinder) in the net's own pilot Rex Is Not Your Lawyer, giving the role to Jerry O'Connell instead. An NBC rep said Ramamurthy pulled out of Rex because of a scheduling conflict with Heroes, which was in first position. So maybe with Eastwick's cancellation, it's Rebecca's turn to stay home with the twins?
24/Forgotten: Looks like Jack Bauer's spawn is coming to ABC's Forgotten. Elisha Cuthbert has been cast in a recurring role starting in February, playing a Chicago professional who encounters the Forgotten Network when they investigate a case close to her home.
Melrose/Angel: Sydney's been found! Laura Leighton and Wesley himself, Alexis Denisof have joined the cast of the hour-long ABC pilot Pretty Little Liars.
FlashForward: Creator David S. Goyer is doing some 'splaining about the show's surprising 13-week hiatus (it's not returning until March!), and says, "We feel like we have all the chess pieces on the board, and now we can just knock the dominoes over and watch them fall in interesting ways."
Lost: Matthew Fox is Partying like it's 1999 and he's still on Party of Five and his little boy is still named Owen! Ah, Charlie Salinger, we miss ye. This is just one of the funny moments on the new blooper reel on the Lost season-five DVD, which hits stores tomorrow. Check out a pretty funny sneak peek below...
The DVD also features an amusing little snapshot of what it was like to film all those fake white light/time travel scenes...