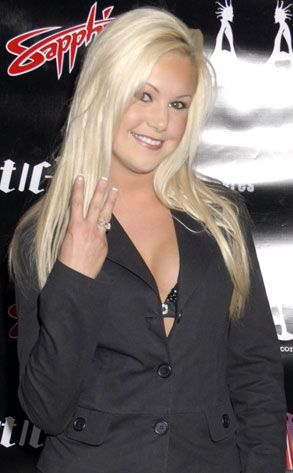 Jill Ann Spaulding/Getty Images
The woman purported to be Tiger Woods' fourth mistress has been identified as Las Vegas cocktail waitress and Trashygirls.com model Jamie Jungers.
"Oh yeah, for sure," her mother, Sharon Jungers, told E! News exclusively when asked if the 26-year-old blonde had secretly dated the golf icon.
"Jamie is a good girl," she said, declining further comment.
Jungers has reportedly dabbled in modeling, and her Myspace page identifies herself as Ms. March. The self-proclaimed calendar girl describes her current mood as "anxious."
We can imagine.
(Originally published Dec. 5, 2009, at 5 p.m. PT)