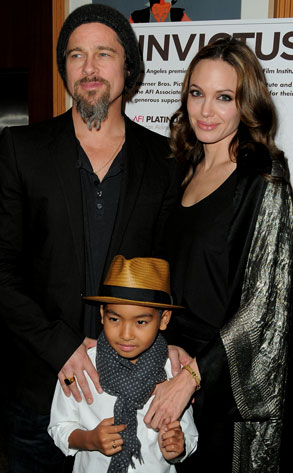 Jordan Strauss/Getty Images
Brad Pitt may still be sporting less-than-flattering facial hair, but last night, he and Angelina Jolie managed to find a way to get us to focus on something else for a change by bringing their son Maddox to the L.A. premiere of Invictus.
And it wasn't just the fact the eldest Jolie-Pitt kid was there that got our attention. Check out how this 8-year-old dresses! Cool hat (is that J.Crew?), hip scarf, a gold ring on his right hand.
We always knew he had attitude, but style too?