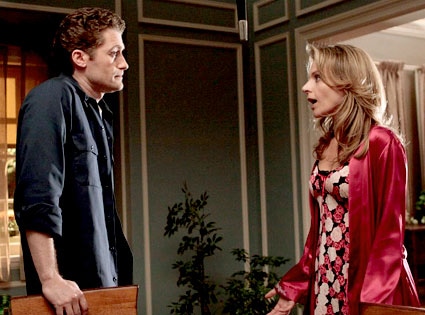 Carin Baer/Fox
"I call it 'The Reckoning.' "
This is what Jessalyn Gilsig tells us about tonight's episode of Glee, in which "it all blows up."
Jessalyn, of course, flawlessly plays Will's (Matthew Morrison) hilariously flawed wife, Terri, who has been harboring a crazy secret all season long: That "baby bump" she's rocking is actually of the Styrofoam variety.
And tonight, it all comes to a head. (The secret, not the baby, that is.)
So are Will and Terri doomed? And does this mean Jessalyn will leave the show? Here's the scoop...
Are you rooting for Will and Terri? Will and Emma? None of the above? Anyone else hoping Jessalyn stays on this show until the very end? Hit the comments.
________
Will and Terri aren't the only couple getting screen time tonight. Check out our sneak peeks.