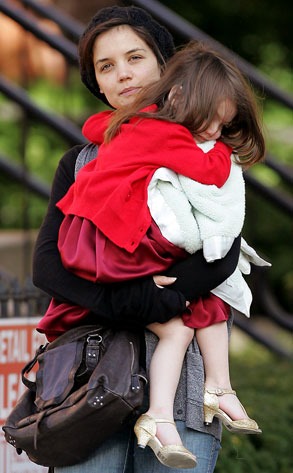 RAMEY PHOTO
There are a lot of strange things about Suri Cruise's upbringing, like the fact she only subsists on cupcakes, never wears coats in the winter and Tom Cruise is her dad.
But at least when it comes to the 3-year-old wearing high heels during her almost daily paparazzi walks, that's something we can all objectively look at, ask "Why put your toddler in heels, Katie Holmes?" and actually get an answer.
"She—like every little girl—she loves my high heels," Katie explained to Access Hollywood. Suri wanted her own pair, and what Suri wants, Suri gets.
"I found them for her and she loves them," Katie says, adding that they're supportive for Suri's young feet. "They are actually ballroom dancing shoes for kids."
Well, that certainly makes all the difference. Carry on then, Cruise girls.