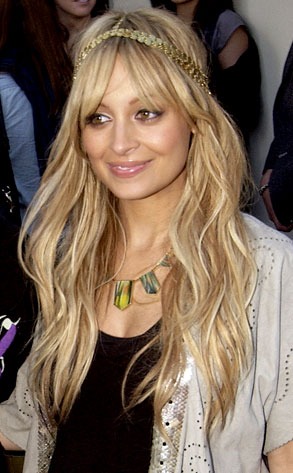 Mike Guastella/Getty Images
It's not an easy thing to transition from reality TV to scripted fare (just ask everyone who ever had higher ambitions than starring on The Hills), but Nicole Richie is ready to make the leap.
The popular tabloid personality, famous for being famous as well as for her five seasons on The Simple Life with then best friend Paris Hilton, has signed a deal with ABC to star in a half-hour comedy.
According to Variety, the pilot for the as-yet-untitled show is based on Richie's original idea and will be written by 30 Rock scribe Daisy Gardner and executive produced by Warren Bell and Jamie Tarses. (Bell is a nice fella best known for surviving seven seasons as the show runner of the much-maligned Jim Belushi comedy According to Jim; Tarses ran ABC for three years in the 1990s.)
But enough business chit-chat! What does Richie herself have to say about all this?
Richie posted about the new project on her blog, stating, "I am so excited to announce that I am officially working on a television project! I am creating a half hour scripted comedy ABC in which I will be starring in, as well as producing.
"The story revolves around a young, modern and professional woman who must balance her business and family relationships. She must deal with, and navigate the many ideas of what a woman's role is: modern vs. traditional.
"Lately, I have been surrounded by many different women of all ages and walks of life. It amazes me to watch and observe how many different ideas there are about what a woman's role should be in this era. I've taken these fascinating ideas, and compiled them into something that I think will be very special (and funny!). We're still in the very early stages and I can't wait to share more with you soon!"
If all goes according to the typical TV schedule, Richie's show will shoot a pilot this spring, and if ABC likes what it sees in that sample episode, the series would presumably be picked up to premiere as part of the Alphabet's fall 2010 lineup.
Richie was pretty cute in that Chuck episode she did last year, but do you think she can shoulder her own show? And how would you expand the general theme of "contemporary womanhood" into a practicable idea for a continuing TV series? Tell us in the comments!
________
Check out Nicole Richie's celeb fan page right here for more news, photos and video of the star!