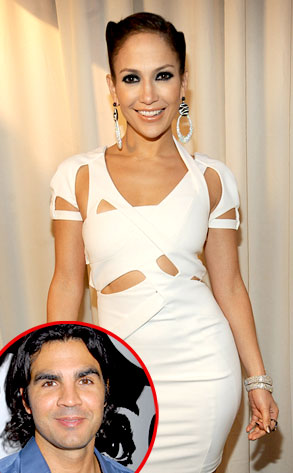 Kevin Mazur/AMA 2009/Getty Images; Barry King/Getty Images
Ojani Noa says he's moved on since his brief marriage to Jennifer Lopez more than a decade ago.
Minus the 12-year-old home movies he's peddling and his desire to make a feature-length comedy that touches on their courtship, that is.
Noa, 35, has admitted to trying to sell footage of himself and Lopez from back in the day, but, he added, there is no graphic sexual activity on the video—and therefore no one should be making such a big deal about it.
"They think I have a sex tape with her and that I'm trying to sell it," Noa says in an exclusive interview with E! News. "My tape is from our honeymoon, the wedding, us hanging out. There's no nudity—maybe one spanking.
"There's moments of her fighting with her mom...couples having fun and kissing. If someone has a sex tape, it's not me."