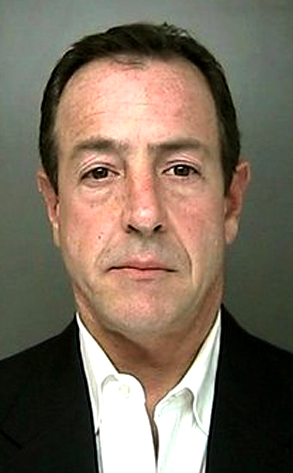 Suffolk County Police
How can Michael Lohan keep leaking taped phone calls and not to go jail?
—Brandee, via the Answer B!tch inbox
Oh, he could go to jail, all right.
Michael Lohan—who has the dubious honor of both media whore and child-star pimp—has reportedly leaked telephone conversations he had with daughter Lindsay Lohan, ex-wife Dina and frenemy Jon Gosselin. Dina has reacted by calling Michael out as the scum he is, as has Lindsay, who prefers the term "loser."
And she's even asked her lawyer to look into all legal options, including criminal ones that could possibly land Michael in the slammer.
Here are the details...