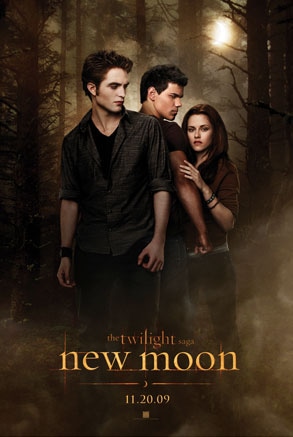 Summit Entertainment
As a PG-rated Robin might cry, "Holy crap, Batman!"
New Moon smashed The Dark Knight's single-day and opening-day box-office records with an estimated $72.7 million Friday, its studio reported today.
If the movie's unprecedented midnight business was "absolutely freakish," then its unprecedented full-day take was simply phenomenal.
"It doubled the opening day of the first movie—and Twilight was no slouch itself," Box Office Mojo's Brandon Gray said. "It's just sensational."
With New Moon having already eclipsed its $50 million budget, two of The Dark Knight's showiest records and Twilight's entire opening-weekend gross, about the only question left is: How big can this thing get?
________
Seen New Moon? Seen it again? Still not enough? Check out our Twilight Saga Stuff gallery!