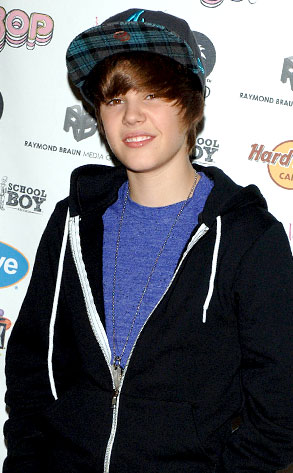 Craig Barritt/Getty Images
R.Pattz wasn't there, so why did a bunch of screaming fangirls nearly cause a riot at a Long Island mall?
They were waiting for Justin Bieber, of course!
One girl ended up at the hospital and a member of Bieber's entourage was arrested after more than 1,000 young and rowdy fans whipped themselves into a frenzy awaiting the arrival of the the 15-year-old Canadian pop star, who ended up steering clear of the mall altogether because of the melee.
"They are not allowing me to come into the mall. if you dont leave I and my fans will be arrested as the police just told us," Bieber twittered this evening, about an hour after writing, "On my way to Roosevelt Field Mall in Long Island, NY to sign and meet fans!! im pumped. see u there."
Aw.