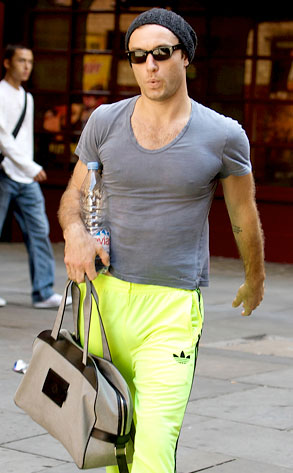 Nat Jag/Getty Images
Let's set the scene, shall we?
You are a college freshman at New York University. Your dorm room windows overlook the big, beautiful balconies attached to the fancy apartment building next door. You often glare at them longingly, trying to remember life before you shared a tiny closet with a total stranger.
One day, you hear Jude Law is coming to New York to do Hamlet on Broadway. Lo and behold, soon after you spot him doing yoga on one of those very balconies. You think he's dreamy, so you watch regularly.
That is, until he spots you. Gasp!
Law does what any man who has yet to meet his illegitimate new baby would do: He throws oranges at your windows.
True story. Well, at least according to the NYU kids and the New York Post.
Of course, these students admit they were shouting at him, waving and snapping photos, but tossing produce isn't exactly neighborly.