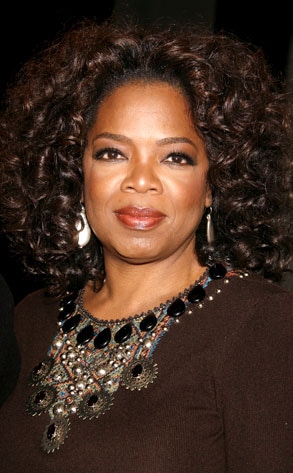 Jeffrey Mayer/Getty Images
Hard to imagine a world without The Oprah Winfrey Show on weekday afternoons.
But that's exactly what the world's going to be like after Sept. 9, 2011, which will mark the end of Winfrey's 25th season as host of her eponymous daytime talk show—and her last show altogether.
We can just hear the Rolodexes twirling as the folks at Harpo Productions start lining up celebrities to tape "goodbye, Oprah" messages.
"Yes, it's true that she will be ending her show in September 2011," a rep for Harpo tells E! News. "She will be speaking about it on tomorrow's live show."
Where will the big shots share, cry and couch-jump now? How will mere mortals get free cars?!
Deadline Hollywood first reported last week that Winfrey was gearing up to wind down in order to focus on the launch of her cable network, OWN (i.e., The Oprah Winfrey Network)—and it's possible she could reestablish herself as everybody's favorite small-screen couch companion over there.
More details will be coming tomorrow from the woman herself.
The first syndicated episode of Winfrey's Chicago-based show premiered in 1986, and she's been on the air ever since.
You think she's been successful? Aside from the whole billionaire thing, in 1999 Winfrey took her show out of the running for the top talk show categories at the Daytime Emmys after the TV Academy presented her with a lifetime achievement award.
(Originally published Nov. 19, 2009, at 3:37 p.m. PT)