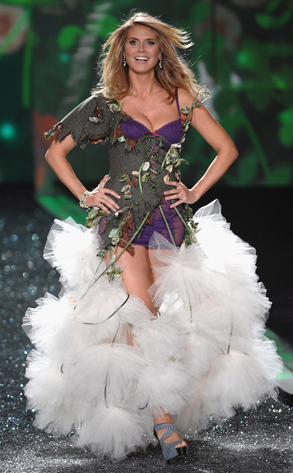 Dimitrios Kambouris/Getty Images
Time to roll out the pink carpet!
Even though CBS won't air the Victoria's Secret Fashion Show until Dec. 1, I can tell you all about the event going down tonight. There are some changes this year: the show has been moved back to New York City, and new mama Heidi Klum is telling everyone on the red carpet that she's just going to host—not walk the runway—this time around.
The Black Eyed Peas get the party started, hitting the stage to perform "Boom Boom Pow." Fergie's singing live and dancing up a storm as models strut in futuristic lingerie getups. Jay-Z is watching from the front row sans Beyoncé and looks impressed by Fergie's pipes.
After the group finishes "Meet Me Halfway," there's a surprise...